The iPad Air 5 and the iPad Pro 11 are two of the most popular tablets in their respective lines, but which one is right for you?
The first thing you need to decide is whether you want an iPad with a smaller screen and lighter weight or if you prefer one with more features like better sound, camera, and display.
Both iPad air M1 and iPad Pro 11 have their own pros and cons that can help you decide which one works best for your needs and lifestyle.
We will help you pick the right iPad by comparing them in this article. Keep Reading iPad Air 5 Vs iPad Pro 11 for Students.
Buy new iPad Air 5 on Amazon (27oo+ ratings and save $40)
Buy new iPad Pro 11 on Amazon (55oo+ ratings and save $50)
iPad Air 5 Vs iPad Pro 11 for Students: Similarities
Apple's iPad Air 5 and iPad Pro 11 are similarly well suited to education, creative design, photo-editing, and advanced gaming. With Apple Pencil support and varying screen sizes on both devices, these tablets offer a lot of flexibility.
First of all, take a look at the things that are similar.
M1 Chip
The new iPad Air 2022 chip is now upgraded to M1. Now both the iPad Pro 11 (2021) and iPad Air 5 have the same processor.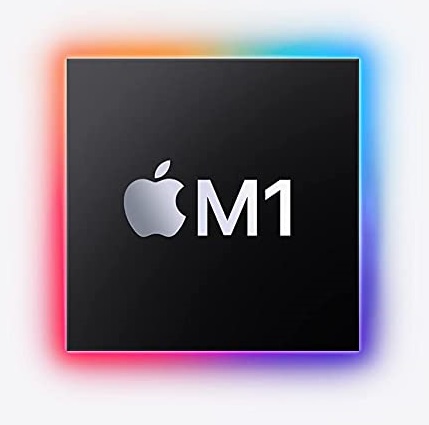 Running heavy games, software, and apps is a lot easier now on the iPad Air 5, just like the iPad Pro 11 inch. With the m1 chip, all of your apps are going to load faster now.
Display Size
The Screen Size of both the iPads is almost identical. The iPad air M1's screen is 10.9 inches whereas the iPad pro 11 Screen is 11 inches.
Centre Stage
The addition of the center stage feature in the front-facing camera of iPad Air 5 with an M1 chip will definitely confuse you about which device to pick. Because the iPad Pro 11 also has this feature in its front camera.
With center stage, the camera will follow you and will expand the frame the moment it captures other faces besides you.
iPad Air 5 Vs iPad Pro 11: Differences
If you're trying to choose between an iPad Air 5 and an iPad Pro 11, their differences may help you make your decision easier.
The overall design of both devices is very similar; however, there are big differences when it comes to their cameras, displays, and more.
Display + Refresh Rate
The iPad Pro 11 has thinner bezels and 600 nits of brightness. It has a liquid retina display with a Promotion technology i.e 120 Hz Refresh rate just like ipad pro 12.9.
On the other hand, the iPad Air 5 with an M1 chip is also a retina display but without a promotion technology. Hence, the display refresh rate is just 60 Hz.
This means that the display is going to be the main reason to buy the iPad Pro 11 over iPad Air 5. iPad pro display is buttery smooth compared to the not much smoother display of iPad Air 2022 due to its 60 Hz refresh rate.
Back Camera
It is true, now both the iPad Pro 11 And iPad Air M1 have an almost the same front-facing camera with center stage. But the rear camera is very different.
The back camera set up of 11 inch iPad is a combination of 12 MP wide, 10 MP ultrawide, a flash, and a LiDAR scanner. And the back camera setup of the iPad Air 5 M1 is just a single 12MP f/1.8 camera with no flash and LiDAR scanner.
Stereo Speakers
Another big difference between both the Apple iPads is the speakers. The iPad Pro 3rd gen has a quad stereo system whereas the iPad Air 5 has a dual stereo speaker system.
We came to the conclusion after listening to the sound of the Speakers that everything about the iPad pro Speakers is better.
iPad Pro stereo Speakers have better volume, bass, frequency separation, highs, and vocals than the new generation iPad air 5 with the m1 chip.
Microphones
With just two studio-quality microphones on the iPad Air 5, we can't say that they will enhance the experience of calls, audio, and video recordings.
On the other hand, With the 5 studio-quality Microphones on the iPad Pro 11 (2021) the calling quality, the audio, and the video recording quality are on another level.
So, stereo speakers wise, the iPad Pro 11 inch is clearly a winner.
Face ID
Both the apple iPads have a touch ID fingerprint sensor feature. But the iPad Air M1 5th gen lacks the Face ID feature.
Face ID is a facial recognition system designed and developed by Apple. With Face ID locking and unlocking the iPad is much easier. So, Face ID is an important feature from our point of view.
But still, only the touch ID on the new ipad air will do the job for most users.
Storage: iPad Pro vs iPad Air
The negative thing about the latest generation apple ipad air 5 is that there are no bigger storage options. It is only available in 64Gb and 256GB. It doesn't even come in 128Gb storage.
On the other hand, the apple ipad pro 11 is available in all storage starting from 128 GB. Its Max storage is 2 TB.
So, it is a big question why the Apple iPad Air 5 has limited storage options? Because of this most users will prefer 11 inch iPad Pro.
5G connectivity and USB-C Port
Both Apple iPads are 5G compatible. But iPad Pro tablet supports 5G's Sub6 and mmWave technology, while the iPad Air m1 only supports Sub6.
Both Apple iPads have USB-C Ports. But the USB-C port of ipad pro 11 Supports Thunderbolt 4 and iPad Air 5 Supports USB 3.1 Gen 2.
With thunderbolt the 40GB transfer speed is possible but USB 3.1 Gen 2. is limited to only 10GB speed.
Final Words: iPad Air 5 Vs iPad Pro 11 for Students
The Apple iPad Air 5 is the latest Apple tablet. Its new M1 chip offers stellar performance and it has a gorgeous screen—but on comparing it with The Apple iPad Pro 11. It is not that good.
The M1 chip will not perform that well on iPad Air 5 because of its 60 HZ display. Also, it is available at the same price as the ipad pro 11. So why will someone spend money on an ipad air 5 when he/she can buy an ipad pro 11 at the same price?
We are not saying iPad Air 5 is bad, we are just saying that in front of the 11-inch ipad pro it is not that good.