MacBook Pro refers to a line of Macintosh notebook computers that were launched in January 2006 by the world-famous American Multinational Technology Company i.e., Apple Inc. This variant laptop is considered to be a high-end model of the MacBook brand.
It is currently sold with 13-inch, 14-inch, and 16-inch screens in the market. All models of the MacBook Pro are based on a variant of the M1 system designed by Apple on the chip.
MacBook Pro 14 for Developers
MacBook Pro 14 inch is the best in the professional segment of laptops which gives a lot of benefits to creative professionals, like programmers, video editors, and music producers.
It is equipped with a powerful high-quality battery that ensures great performance.  The screen quality of the Apple MacBook Pro 14 is incredible which makes it a luxurious laptop in this assortment.
There is no substitute for this premium laptop in the perspective of programming, video editing, music production, and photography.
Here we present the MacBook Pro 14 in-depth review, describing the features, configuration, design, and specifications of the laptop that will guide you in buying this trending model to meet your business needs.
Apple MacBook Pro 14 for developers: Features
After long speculations, MacBook Pro 14 comes with brilliant features that are not available in all other laptops. This unique built-in Apple M1 MacBook Pro 14 has a sleek and elegant design that ensures the super performance of the product. It is a relatively compact laptop that offers users great power endurance along with easy portability.
The stunning display of the laptop gives an attractive look to the laptop. MacBook Pro 14 inch ensures a comfortable typing experience with its super Keyboard set-up. Furthermore, the MacBook Pro 14 offers three Thunderbolt 4 port options to customize the user's need, including an HDMI port, SDXC card slot, and a MagSafe 3 port.
You can see in our MacBook Pro 14 review that Apple developed this fast laptop to match the needs of creative professionals. The lightweight and svelte design of the Apple M1 MacBook Pro is a perfect fit for those looking for a true mobile workstation. This device is one of the innovative models offered by Apple which has been successful in this classification by providing a great package of features.
Specifications: Mac Pro 14
    CPU:

10-core CPU

    Apple Chip: Insanly fast

M1 Pro/ M1 Max chip 

    Display: 14.2-inch Mini LED, 3024 x 1964p
    Size: 12.3 x 8.7 x 0.6 inches
    RAM: 16 GB/32 GB
    Storage: 1 TB/512 GB
    Weight: 3.5 pounds
    Battery: 14 hours & 8 minutes
    Color: Silver/Space Grey
    Processor: 10-core CPU

delivers up to 3.7x faster performance

    Graphics: 16-core to up to 32-Core GPU
    Starting Price: $1,999
    Connectivity: Wi-Fi 6, Bluetooth 5.0
    Camera: 1080p FaceTime HD webcam
   New Additions – Safe power plug, an SD card slot, and an HDMI port.
Apple M1 MacBook Pro 14 for Developers: Display
The new MacBook Pro has a 14.2-inch display with a resolution of 3024 x 1964p and a refresh rate of 120Hz. Apple has confirmed that the panel of this device has 5.9 million pixels and boasts 254 PP.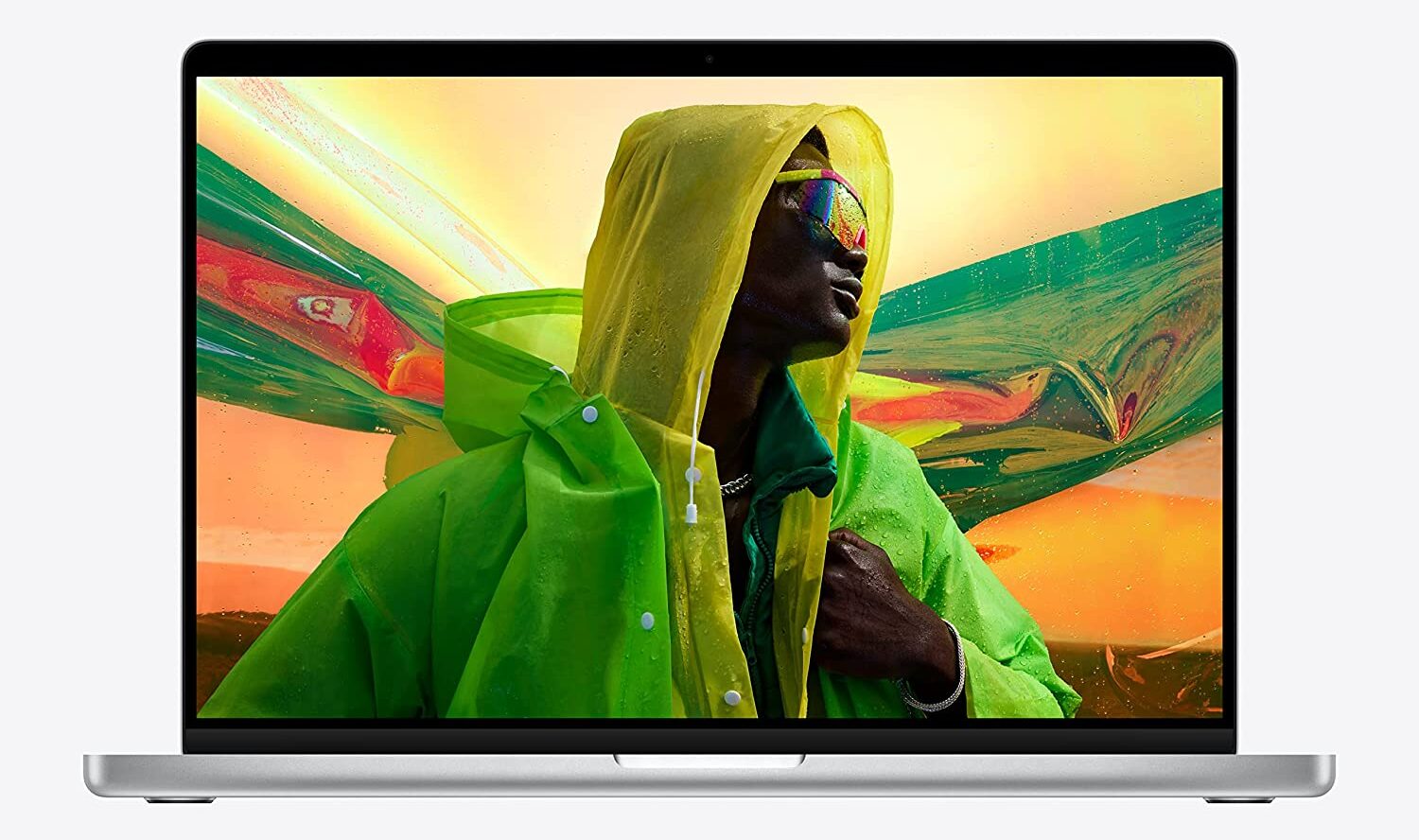 The 120 Hz refresh rate screen looks stunning. The blacks are deeper and the 1000 nits of full screen brightness level are noticeably brighter than MacBook pro 13.
The screen is not a touch screen and it does have a notch which can be distracting to most users. It offers more details in shadows and its million in one contrast ratio delivers more contrast than ever before. The display is a mini LED-backlit like iPad pro 12.9 tablet and the colors are pretty accurate.
The panel also showcases a touch of the company's True Tone technology that supports adjusting the color temperature based on the surrounding light. More brightness, darkness levels, and colors are visible with a high dynamic range which is great for movies and gaming.
MacBook Pro 14 inch for Developers: Battery Life
Apple claims that this luxurious laptop has a high-quality battery. The great efficiency of the M1 Pro chip enables the battery to last up to 17 hours of full-screen video while ensuring up to 11 hours of wireless website browsing.
The 14-inch MacBook Pro effectively lasted 14 hours and 8 minutes in the "Laptop Mag Battery Test" of continuous web surfing over Wi-Fi. Hence, we can say, the battery is quite reliable which ensures smooth functioning of the users without hampering their work.
In terms of battery life, the Macbook pro 14 inch is amazing. But still, the chips are powerful enough to drain the battery pretty fast.
MacBook Pro 14 for Developers: Configuration
You can find something new in the configuration of the MacBook Pro 14 (Check Price).  Apple M1 Pro comes with a 10-core processor, 16-core graphics, 14-core GPU, 8-core CPU, and 16-core Neural Engine which ensures better functionality.
In terms of device storage, you will get 32 GB of RAM and 1 TB of SSD storage in this amazing laptop that allows you to download unlimited files. Apple has provided a 96W USB-C power adapter in this standard laptop. 
Apple MacBook Pro 14 for Developers: Speakers/Keyboard
Apple MacBook Pro 14 has six inbuilt speakers with force-canceling woofers. The new speakers sound amazing and they enhance the sound quality of the songs, movies, and even games by adding effects. It does have smaller speakers than MacBook pro 16 but they both sound equally good.
Mac 14 keyboard is very solid and it takes the typing to the next level. It is true that the keyboard is backlit and the black background further enhances the key lighting. On the other hand, the touchpad is not there anymore.
Apple M1 MacBook Pro 14 for Developers: Design
The MacBook Pro 14 in-depth review is outlining the design of this brilliant device that will help you understand the laptop's infrastructure. The latest vlogging Apple MacBook Pro 14 is sturdily built, ensuring the durability of the product.  For the convenience of users, it has been designed into a lightweight laptop of only 3.5 pounds.
The product dimensions are rated at 12.3 x 8.7 x 0.6 inches which are ideal for maintaining a smooth operation.  The Apple M1 MacBook Pro is featherweight when compared to the Dell XPS 15, Razer Blade 14, and Microsoft Surface Studio.
MacBook Pro 14 is absolutely a new MacBook. The half-eaten apple fruit brand icon on the space gray MacBook Pro's aluminum lid is slightly larger than other ranges of laptops that appear a bit flaky.
The rounded edges of this device give the entire presentation a classic feel. Apple has kept this new MacBook Pro 14 inch in silver color/Grey which reflects the elegant look of the product. 
MacBook Pro 14 for Developers: Performance
Performance wise the mac pro 14 is the boss. The M1 max and M1 pro chips are very powerful and no other chips in the market are of this level.
For gamers and developers, this apple mac will be the best choice and for hardcore gamers, mac pro 16 will be the best choice. So in terms of gaming Macbook pro blew every laptop out of the competition after PC.
In multitasking this laptop kills it and it has more potential to handle high-end tasks than the previous Macbook pro's. Running super intensive apps on mac pro 14 doesn't cause any lag or heating issues to the laptop.
Siver/Space Grey MacBook Pro 14:  Pricing
You obviously want to know about the price of MacBook Pro 14 in this MacBook Pro 14 in-depth review, so we're reporting that this unique model has a starting price of $1,999 which is likely to be more expensive for more people. Purchasing this laptop will be quite a challenge for most users.
However, if you are looking for a laptop equipped with such fireworks that supports 8K video footage editing and detailed music score arrangements, we must say, packed with such features you will never get any better than this.
Bottom Line: MacBook Pro 14 for Developers
Powered by the M1 Pro, the MacBook Pro 14 inch is an ideal investment for developers. 
It offers plenty of room for a full HDMI and an SDXC card reader. Also, its drastically lengthened battery life of over 14 hours, ensuring quick charge allows the users to continue their work on the laptop for hours.
The overall infrastructure of the MacBook Pro 14, includes the amazing audio system, comfortable keywords, great display, sturdy device's screen, etc. make it user-friendly.
Apple is very aware of the needs of the consumers and constantly strives to upgrade its products with more and more innovative features. This 14-inch pro model of MacBook with insanely powerful chips is really a great device for programmers, designers, developers, and even students. 
Also Read