Have you ever noticed the "seen" written under the message you've sent on Instagram? That's called a read receipt, and it means that the person you sent the message to has seen it.
Some people find "read receipts" a useful thing, but some do not find it a great feature.
What if you want to read the messages of someone and you don't want them to know that you have read their messages? Is it possible on Instagram? The answer is yes.
There is no particular feature to turn off read receipts on Instagram but there are some ways to do it.
How to Turn off Read Receipts on Instagram
Fortunately, there's a way to turn off read receipts so that other people can't see when you've read their messages.
Use Restrict or Block to turn off Instagram Read Receipts
The easiest method to turn off read receipts on Instagram is to restrict or block a person for a few seconds. To know how to do it, please follow these basic steps below.
Let's say, you receive fresh or new messages from a person and you want to read his messages without him knowing.
1. Go to Your Instagram profile or home page
The first step is to go to your Instagram profile or home page. And tap on the search icon at the very bottom of your Instagram app.
2. Search For Person name
Now type the name of the person (whose messages you want to read without letting him know) in the search bar of Instagram.
Now tap on the account of the person to go to his Instagram profile.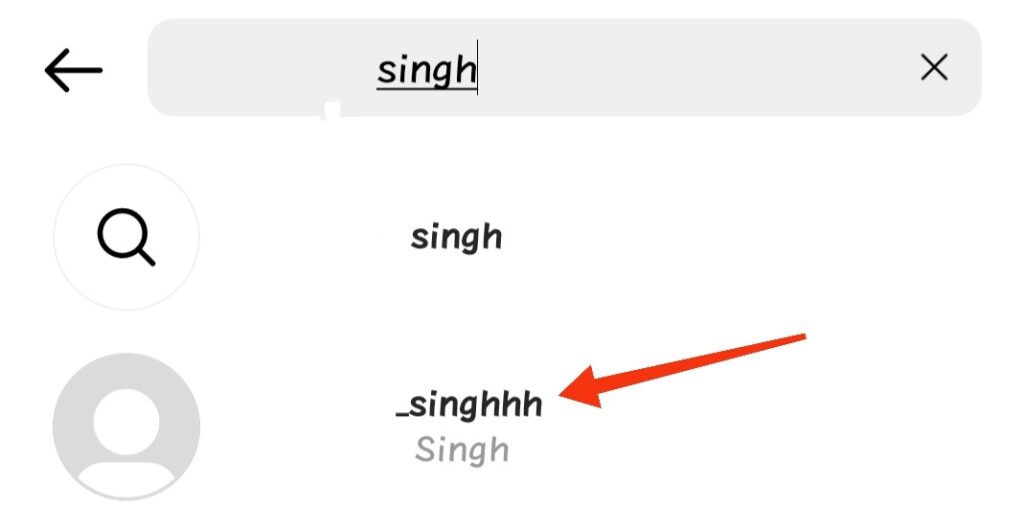 3. Tap on 3 dots
Once you visit his Instagram profile, you will see 3 dots at the top right corner of his profile. Tap on these 3 dots.
4. Either restrict or block
Clicking on 3 dots, the window will pop up. The window will show 2 options: Restrict and Block at the very top.
To turn off Instagram read receipts, either restrict or block him.
Let's say we restrict him to Read his Instagram messages. On restricting a person on Instagram, Instagram will convey to you instantly that a person has been restricted by you.
5. Open Instagram Messages
After restricting him, go back to Instagram messages. You will notice that after restricting him, the chat disappears.
The Restricted person chat is now moved to requests.
So, tap on the Requests.
6. Open the Chat
You will find the Restricted Account in Instagram "Message Requests" as you can see below in the picture.
Tap on the restricted account of the person to open the chat and to read his messages.
On opening the chat, read all his new messages.
Take your time to read the messages because the restricted person won't know that he has been restricted.
7. Unrestrict after reading messages
Great job, you have read his messages. Now it's time to Unrestrict him.
To unrestrict a person, just tap on the unrestrict button at the bottom of the Instagram chat.
Once unrestricted, move out of the chat immediately.
8. Message Read but not seen
As you move out of the chat after unrestricting him, the person will notice that the chat doesn't shows "seen" written under the messages he sent.
And the "Seen" will never appear under his Instagram sent messages and he will think that the other person (you) has not read his messages yet.
This is how to turn off read receipts on Instagram.
And there is one more way to turn off Instagram read receipts. But it won't work this way.
Read Instagram Messages on Phone Notification Area
As we all know, whenever we receive any message, it shows on the notification bar (Area) of any phone.
This is also another way to turn off Instagram read receipts. Just don't open the Instagram chat to read the messages, instead read the Instagram messages on the notification area of your phone.
But this method will only work for short messages and not for long messages.
Short Instagram messages will clearly visible on the phone's notification area. And we can read them easily as we can see in the picture below.
But the long Instagram messages will not be clearly visible on the notification area of the phone. We can't read the whole message properly. See the picture below.
This method to turn off Instagram read receipts fails for long messages. Only the "restrict or block" method will work here.
Please note:- We need to restrict a person first to read his messages and then after reading his messages we will Unrestrict him on Instagram.
Also Read