A new treadmill can be very exciting, especially if you are looking forward to finally getting back into shape. However, treadmills can be quite noisy and bothersome to your neighbors in an apartment complex.
You'll need the best quiet treadmill for apartment living to minimize the noise so you can get your workout at home without disturbing others.
In this article, we'll review the best quiet treadmill for apartment dwellers which is also great for low ceilings as it has no incline.
Quiet Treadmill For Apartment – FunMily Treadmill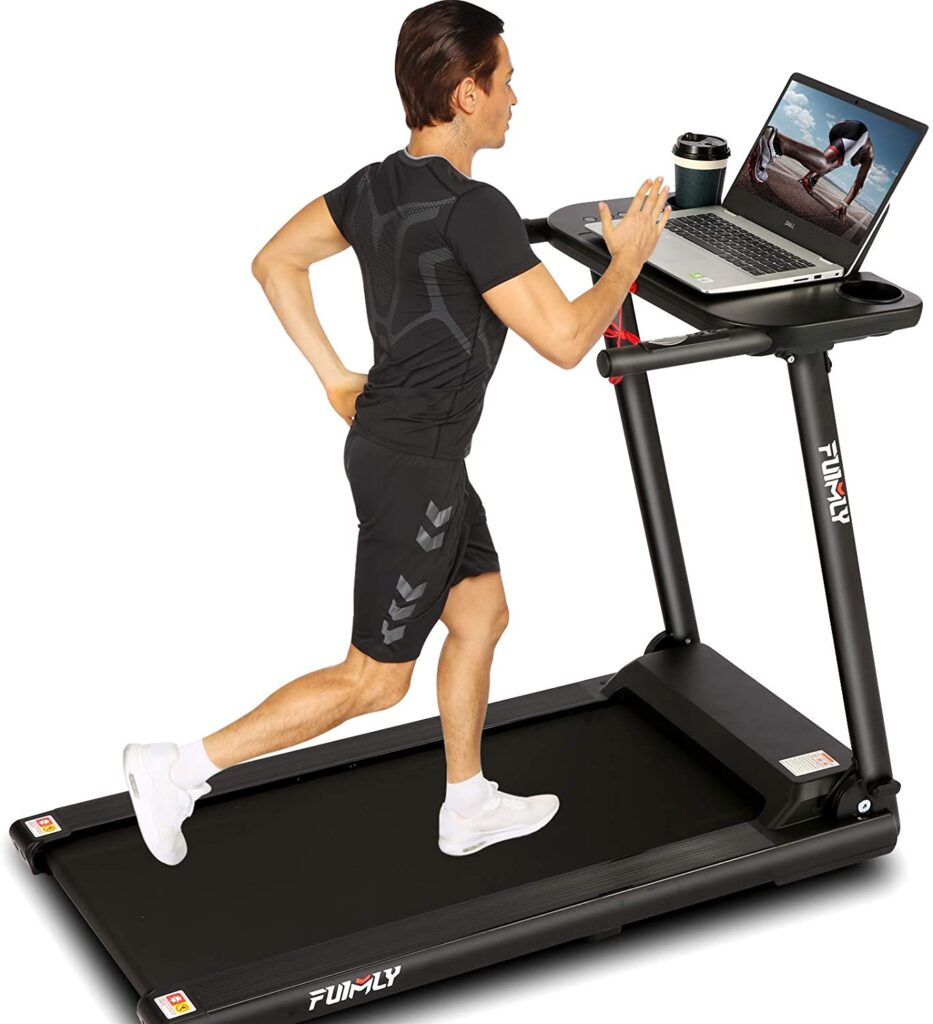 Brand – FUNMILY Color – Black Cup holder/LEd Display– Available Speed – 7.5 MPH Weight Capacity – 265 Pounds Deck – 40″ x 16.5″ No of programs – 12 Incline – No incline Power– 2.25 HorsePower
Pros
High-quality materials Used
Comfortable and safe stable running experience
Use it for walking & jogging as well as for running
Heart rate handles to measure heart rate any time
Saves space and runs very quietly
FunMily Treadmill – Features
A non-slip textured running belt protects your joints.
Quiet home treadmill with noise less than 60 DB.
Shockproof feet and ultra-thin folding design.
electric treadmill with Bluetooth speaker.
Solid portable
Does FunMily Treadmill Use Less or more Electricity?
The biggest thing to look out for when shopping for a treadmill is how much electricity it consumes. This may not seem like that big of a deal, but you'll be surprised at how much money it can end up costing you over time.
The average household uses around 830 kWh per month. At 15 cents per kWh, that's $124.5 per month in electricity costs alone.
Electricity usage depends on how many hours you use a treadmill in a day. It also depends on its running speed and weight capacity.
This Funmily silent treadmill uses around 600 watts. This means if we will use this treadmill every day for 1 hour that means the total electricity cost will be (assuming 15 cents per KWH) 0.6 KW x $0.15 x 1 hour = 0.09 dollars per hour.
So your Funmily treadmill purchase could wind up costing you nearly $0.09 x 30 which is $2.7 per month.
Is treadmill loud in apartment?
The problem with treadmills is that they can be so loud. It's a good idea to invest in a quiet folding treadmill like FunMily.
The treadmill is great for apartments because it's compact and portable, and at 23.6 inches wide you don't need to worry about maneuvering around it in your apartment space.
No, the Funmily treadmill is not that loud in the apartment. It has a strong motor with minimal noise. There is also a nitrogen gas cushion under the running platform.
Nitrogen cushions dissolve the impact sound while running on the FunMily quietest treadmill. No doubt, it is the best quiet treadmill under $500.
Where should i place treadmill in an apartment?
Typically, it's a good idea to position a treadmill so that you can watch TV while you run. In addition to watching television, you may be able to use your computer while on your treadmill, which means you don't need to buy a separate computer desk.
When choosing a place for your treadmill in an apartment, try to remember that it will take up some floor space and that you'll have to plug it in, either through an extension cord or by using built-in electrical outlets.
You should also keep in mind whether or not there is carpeting on your floor before setting up your new exercise equipment.
Place it on a balcony, Living room, bedroom, or anywhere. As it is a small treadmill for an apartment, you can place it anywhere. There are so many options.
FunMily Treadmill for apartment with Multilayer belt
It is not only an electric quiet folding treadmill but it is a treadmill with 5 multilayered belts. It has a belt size of 16.5''x 39.4'' that offers premium comfort, especially to people with Knee pain and joint problems.
Layer 1: Layer number 1 is a wear-resistant layer.
Layer 2: Layer number 2 is a Sound insulation layer.
Layer 3: Layer number 3 is a high strength support layer.
Layer 4: Layer number 4 is a Shock absorbing layer.
Layer 5: Layer number 1 is a Compression layer.
How to Save your workout on FunMily treadmill?
The FunMily quiet treadmill for apartments has 12 preset programs and 3 count-down modes. Choose the most suitable program and achieve your weight loss or fitness goals with a push of a button.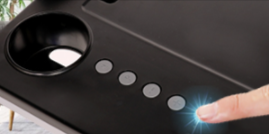 To save a workout on the Funmily treadmill, press the stop button one time. And to delete the workout data press the stop button twice.
Does FunMily quiet treadmill for apartment has incline?
This is a working treadmill, not an incline treadmill. It has a large office desktop (without adjustable height) for a laptop or iPad to place. So, this treadmill can not be inclined.
Should I buy FunMily treadmill for apartment?
Even with treadmills becoming more and more popular, most people will still be shocked to find out that you can buy one specifically for your apartment.
This is because they come in folding or roll-away varieties, both of which make them much easier to transport when not in use. This is what the FunMily treadmill offers.
It has Bluetooth speakers, an LCD display to track speed, heart rate, calories, and more. It has A huge work desk, buttons on the left side, one cup holder, and even transportation wheels.
Final Words
Start the day off right with this quiet folding treadmill from FunMily. This treadmill is the best choice if you're looking for a quiet treadmill that fits well in an apartment, townhouse, or smaller home.
It folds up easily and without much hassle, meaning you can stow it away when not in use without feeling like it's taking up too much space.
I can't say enough good things about this treadmill. For starters, it's super quiet! When I first started thinking about getting a treadmill, I wanted something that would be quiet, so my downstairs neighbors wouldn't complain about the noise.
This one fits the bill perfectly – as long as you don't crank up the speed too high, it's whisper-quiet!
Also Read